During the season (approx. February – mid-May) we have tulips of various colors and varieties for you – please indicate the required colors in the purchase comment or in the report. Outside the main season, the offer is limited, depending on the current market situation.
You can buy tulips either directly on this page or order via the contact form. You can send a message to WhatsApp +420607817716. In the message you can state the code of the bouquet from the gallery that you like.
We will offer you a substantial discountif you buy 50+ tulips. We make tulip baskets and arrangements to order.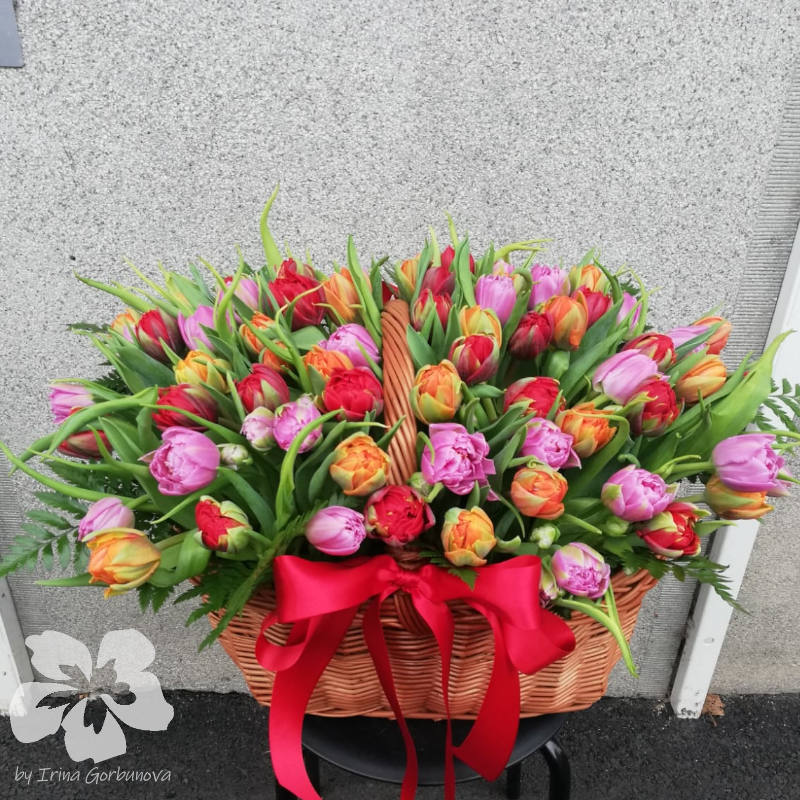 From Metro station Dejvická
and Vítězné Square
About 4 minutes walk down the street of Jugoslávských partyzánů, first turn right
From Tram stop Lotyšská
About 2 minutes walk up the street of Jugoslávských partyzánů towards the Vítězné náměstí Square/subway station Dejvická
We have a big choice of tulips
During the season from February to mid-May, we have a large selection of tulips of various colors and varieties. From September to November we have more ordinary tulips and a limited selection of colors, we recommend ordering a few days in advance. In December and January, we usually have plain tulips available for next business day delivery.
Prices of tulips
Tulips are seasonal flowers and therefore the price varies a lot during the year. Here we present the current price, outside the main season (February-May) the prices may differ due to the current market situation.
Tulips orders and deliveries
We accept orders for tulips by phone +420 607 817 716 (also WhatsApp), e-mail [email protected] or during a personal visit to our stone shop in Prague 6 – Bubeneč in Rooseveltova street 49. Of course we deliver tulips around Prague, the basic price of delivery is 150 CZK on working days from 9.00 to 17.00, for a symbolic surcharge we deliver balloons early in the morning or late in the evening and also on weekends.