Here we publish some examples of big wedding projects. Click an image to enlarge or see a description and a gallery of the corresponding project.
Wedding floristry is our favourite speciality. We have extensive experience with the decoration of large halls, representative spaces and restaurants. We will be happy to tie just a sole bride's boouquet every bride will shine with.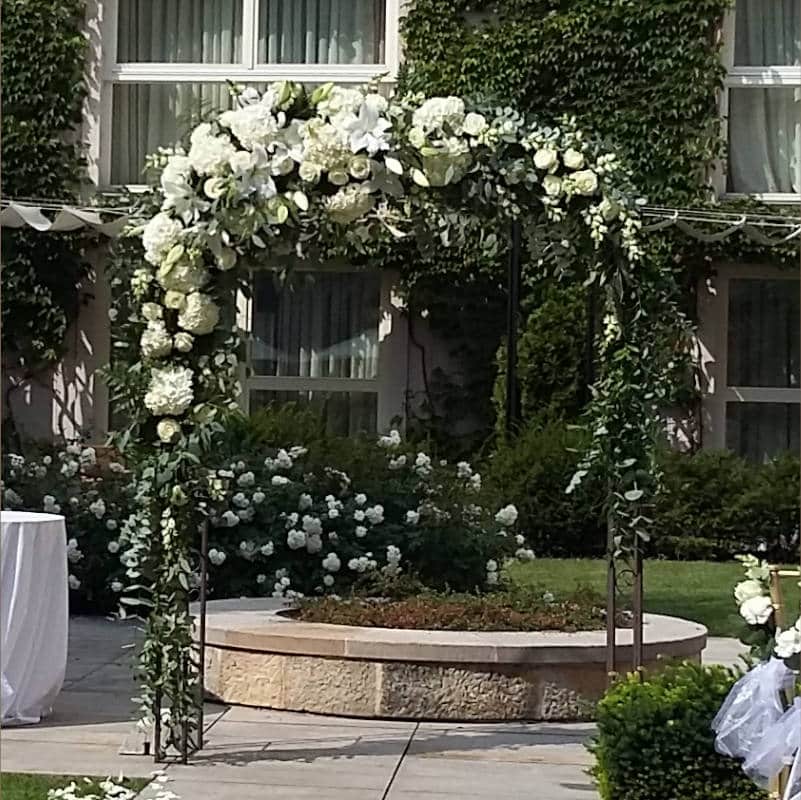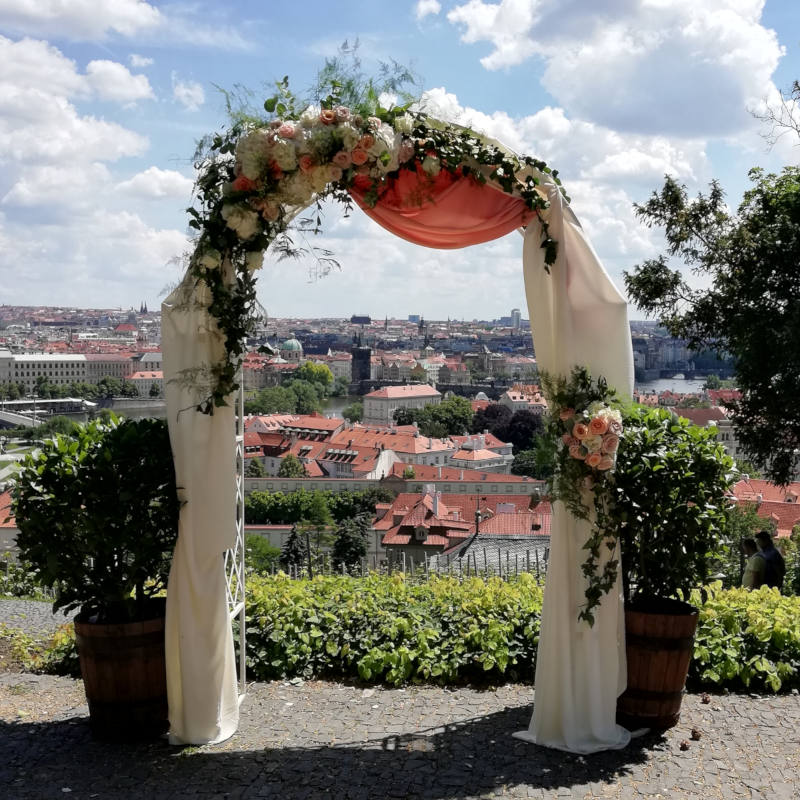 Bouquet pics Contactform The wedding arch and decoration of the tables in the restaurant Villa Richter made of roses of several colors and varieties and
From Metro station Dejvická
and Vítězné Square
About 4 minutes walk down the street of Jugoslávských partyzánů, first turn right
From Tram stop Lotyšská
About 2 minutes walk up the street of Jugoslávských partyzánů towards the Vítězné náměstí Square/subway station Dejvická
Of course, the result of the wedding project depends on the communication between the bride and the floristic team, which should, in my opinion, always start with personal contact. If you visit Prague, please come and visit my shop, to arrange a visit, please call +420 607 817 716 (also WhatsApp), or e-mail me to [email protected]. Of course we can have a chat by WhatsApp or any other means if you are not planning to come to Prague before the wedding. You will find our shop in Rooseveltova 49, Prague 6.
We are eager to cooperate, but if in hurry you may rely on us.