Our flower shop offers hand-tied bouquets for any occasion with delivery in Prague, Czech Republic.
In the gallery you can see a couple of examples of our work so you see our abilities and approach. Please click pictures to enlarge. Below you can fill a form to order or enquire about the delivery of hand-tied bouquets in Prague.
Please share with us a code of a bouquet you like and we will tie a very similar one or offer an alternative if there are no seasonal flowers used in the bouquet available right now. You can also message us at WhatsApp WhatsApp +420607817716.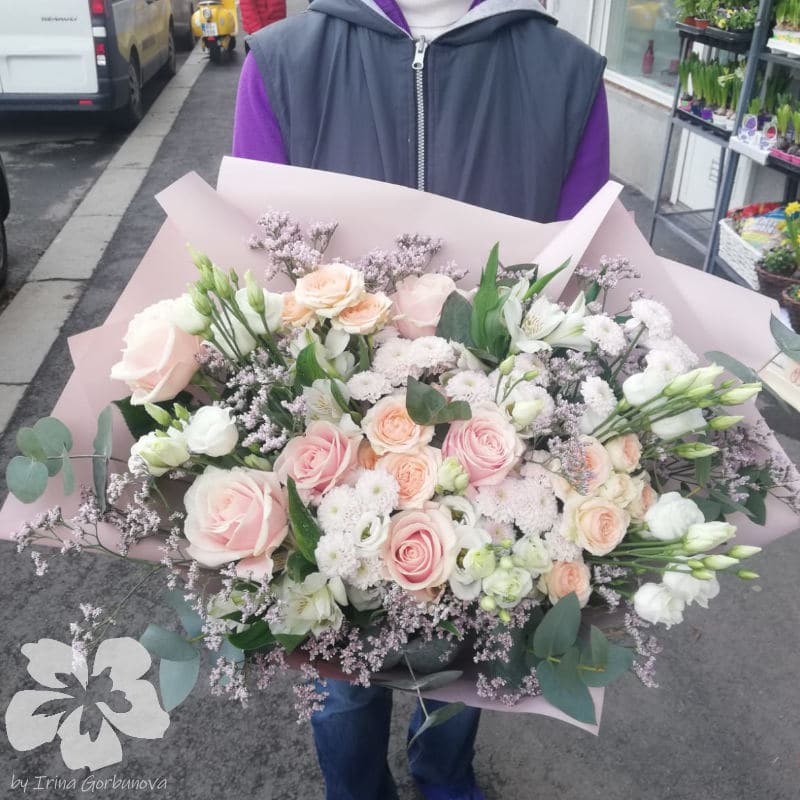 [ess_grid alias="reprezentativni"]
From Metro station Dejvická
and Vítězné Square
About 4 minutes walk down the street of Jugoslávských partyzánů, first turn right
From Tram stop Lotyšská
About 2 minutes walk up the street of Jugoslávských partyzánů towards the Vítězné náměstí Square/subway station Dejvická
Uniqueness of our hand-tied bouquets
We only use the photos of our floral compositions on this page as well as the whole web and the social networks so you can evaluate our artistic attitude and technical capabilities. We do not like to repeat ourselves, so you can be sure that we will not tie a dull one according to the template, especially when it comes to a more expensive bouquets.
Price of a bouquet
Here we list the prices of only some, especially recently sold bouquets because we are not a supermarket – we do not sell our flowers, but we will tie and deliver exactly what you would like and how you imagine it. Every bouquet of us is unique. As for the prices, of course we will tie a bouquet according to your requirements and within a certain budget. If you find an interesting flower elsewhere on the Internet, of course we will be happy to price it for you and we will be able to create a similar one. In the event that due to the season or market situation this or that genus of flowers is not available, we will offer you a suitable alternative.
Order and delivery of flowers
We accept orders on +420 607 817 716 (also Viber and WhatsApp), by e-mail [email protected] or during a personal visit to our brick-and-mortar shop in Prague 6 – Bubeneč at Rooseveltova street 49. Of course, we will deliver bouquets around Prague, the basic price of delivery is CZK 150 on working days from 9.00 am to 5.00 pm, we will deliver more expensive bouquets at a discount or completely free of charge, depending mainly on the address.