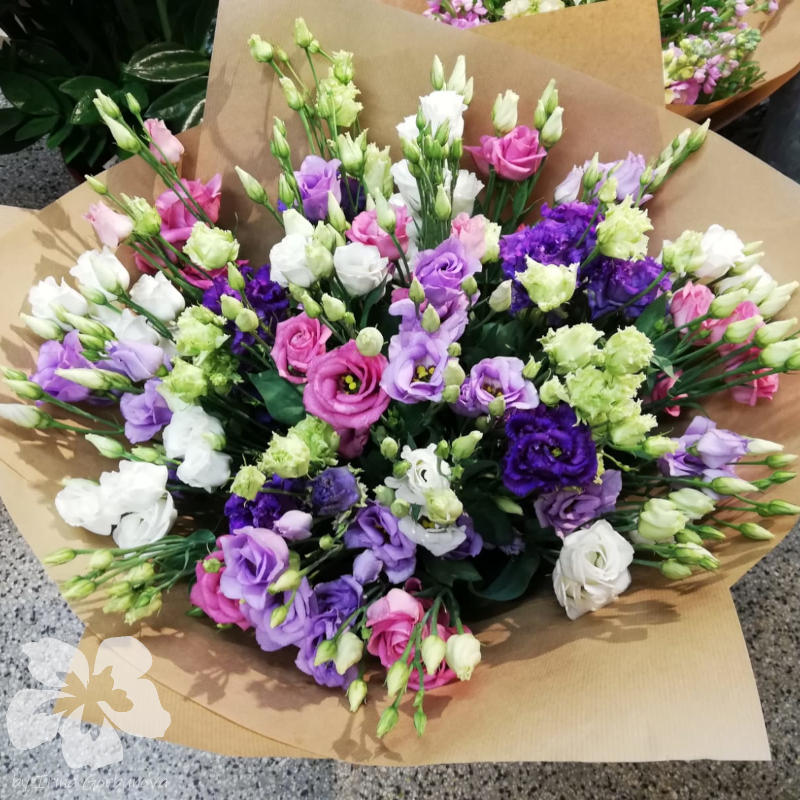 Eustomas: single variety bouquet of eustomas or in combination with other flowers, for example, alstroemerias and limonium. Different number of flowers and colours. You can buy eustomas right on this page. Below you can find a form, please write us if you have special requitrements for your order.
You can also message us at WhatsApp WhatsApp +420607817716.
From Metro station Dejvická
and Vítězné Square
About 4 minutes walk down the street of Jugoslávských partyzánů, first turn right
From Tram stop Lotyšská
About 2 minutes walk up the street of Jugoslávských partyzánů towards the Vítězné náměstí Square/subway station Dejvická
Order and delivery of flowers
We accept orders on +420 607 817 716 (also Viber and WhatsApp), by e-mail [email protected] or during a personal visit to our brick-and-mortar shop in Prague 6 – Bubeneč at Rooseveltova street 49. Of course, we will deliver bouquets around Prague, the basic price of delivery is CZK 150 on working days from 9.00 am to 5.00 pm, we will deliver more expensive bouquets at a discount or completely free of charge, depending mainly on the address.