The peony season has ended a couple of months ago. Peonies now are either extremely expensiv or of poor quality. In most cases, both. We dfo not buy them for our shop and do not recommend ourr customers.
You can send a message to WhatsApp +420607817716. We will suggeest a nice alternative.
During the season from about mid-April till the end of June, we offer bouquets and boxes of peonies. Out of season, peonies are much more expensive, moreover, it is necessary to order 2-3 working days in advance.
Below is a contact form for questions and orders. We sell any quantity of peonies in the store (in case of delivery, the minimum order is 750 CZK). You can also message us at WhatsApp WhatsApp +420607817716.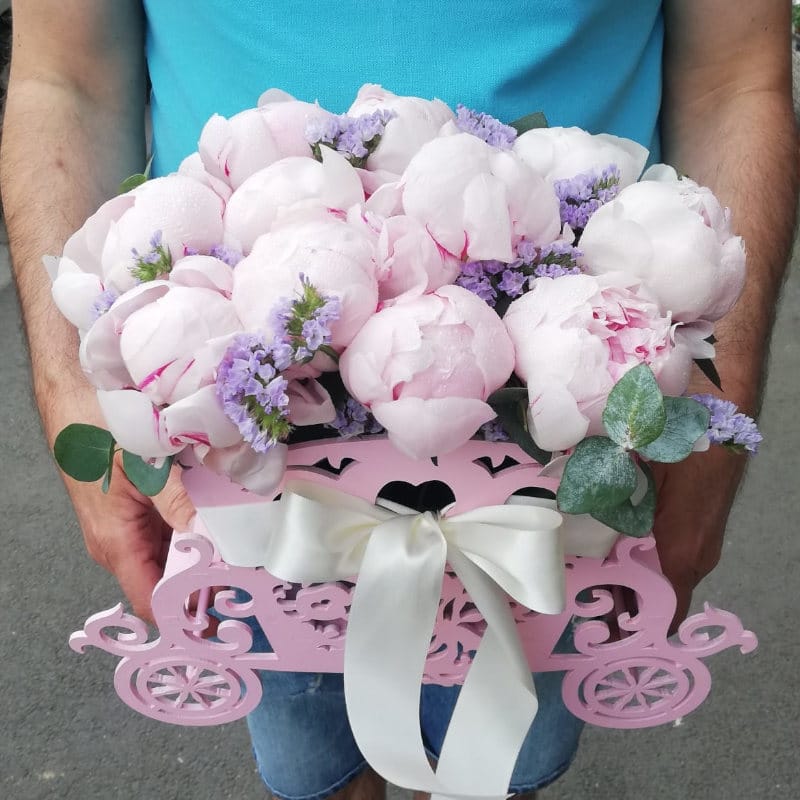 From Metro station Dejvická
and Vítězné Square
About 4 minutes walk down the street of Jugoslávských partyzánů, first turn right
From Tram stop Lotyšská
About 2 minutes walk up the street of Jugoslávských partyzánů towards the Vítězné náměstí Square/subway station Dejvická
Information about cookies on this page
This website uses the necessary cookies to ensure the proper functioning and other categories of cookies. Everything except the necessary cookies will be used only after your consent.
GDPR
Information about cookies on this page
Choose what kind of cookies to accept. Your choice will be saved for one year.
GDPR